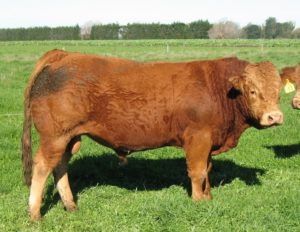 The 9th South Island Limousin Sale was held Monday 22 May and attracted strong interest particularly from commercial buyers.
Top price of $8,000 went to Pinedale Legal, a bull owned by John and Jean Mawle of Rakaia. His strong pedigree with dominant Ionesco bloodlines drew a lot of attention. The successful buyer was repeat commercial breeder Stuart Hill from Takaka.
Second highest was $7,500 for Ben More Leo, bred by Warrick and Cece James, and purchased for commercial use by Greg Metherall from the Waitaki Valley.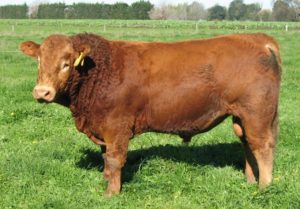 Other notable sales included Piwakawaka Lawrence (s: Froghollow X-Man) $6,500, Loch Head Loch Linnhe (s: Mandayen Vision Y329) $6,000, and Glencairn Lloyd (s: WZRK Doublewide) $6,000.
This was the first time that progeny from Froghollow X-Man and WZRK Doublewide had been offered for sale in New Zealand.
In all bulls sold to a strong average of $5,600 up significantly on the 2016 average of $4750.
The bulls on offer had all come through the South Island Limousin Bull Trial now in its 9th year. Yearling bulls were accepted into the trial last August and had run together until the sale date. Various assessments were carried out during the trial including semen testing, scanning, and physical assessment. This ensured that only quality bulls were catalogued. Temperament and structural correctness were high priorities.
There was also a small offering of females. Heifers sold to $3,200 (average $2,533) and an in-calf R7 cow sold at $3,200. All sold to newer breeders trying to build numbers.
Overall this year's South Island sale saw the highest average bull price since its inception and indicates the current strength of the beef industry in New Zealand. Repeat commercial buyers bolstered the bidding and confirmed their confidence in the breed and the bull trial programme.