LBBNZ accepts no responsibility for the quality of the bulls on offer.  Any transcations are between the vendor and purchaser of the animals on offer.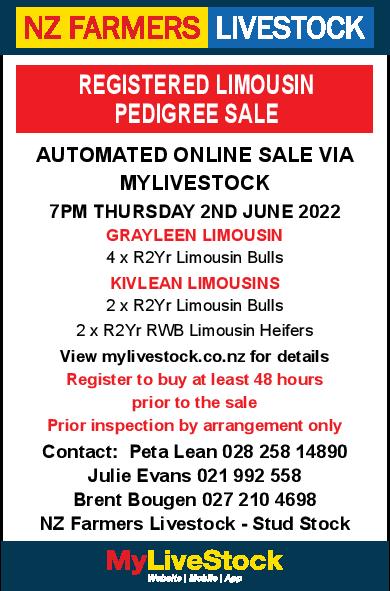 Kivlean Limousins – Online 2 June 7pm
With a hiatus in the North Island Limousin Breeders' Trial and Sale this year Kivlean Limousins is offering two bulls and two heifers for sale online through NZFLL Platform, MyLivestock. These cattle have only been fed grass and some hay during our long drought this year.  They have come up nicely under pretty hard conditions.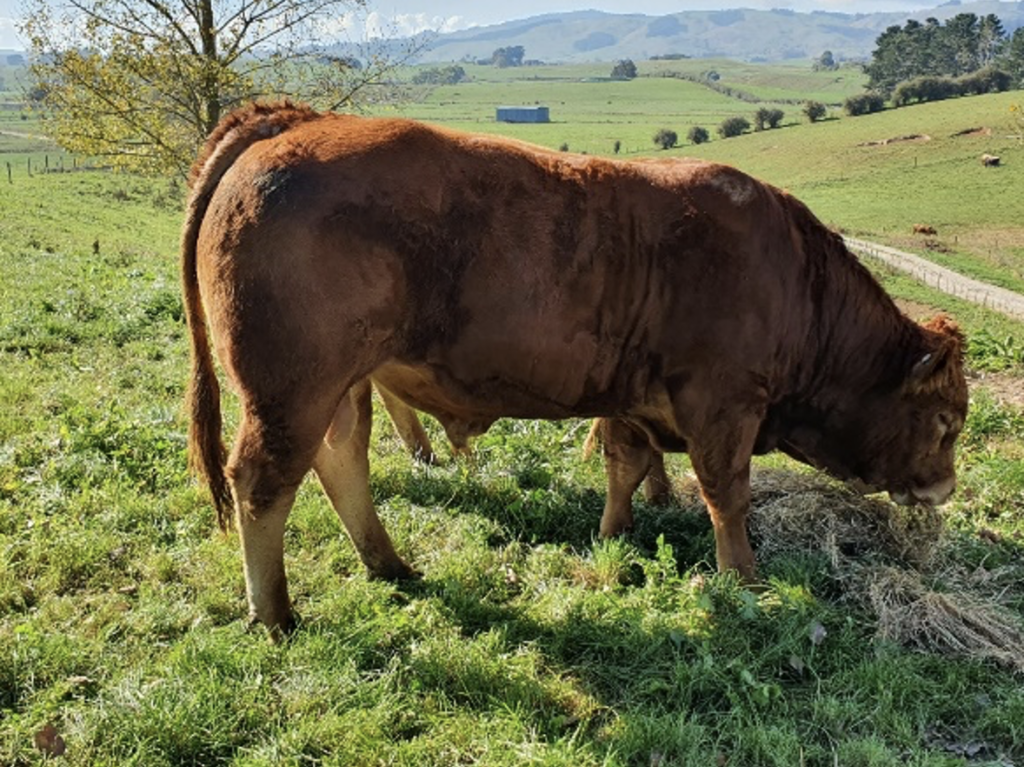 Kivlean Rico
696kg  •  08/05/2022
Rico is out of my top cow, Kivlean Hyacinth from AI Sire, CF Dandie. He has the classic Limousin Rump stretching well down his hind legs. With nicely inlaid shoulders calving will be easy. He moves easily with excellent temperament.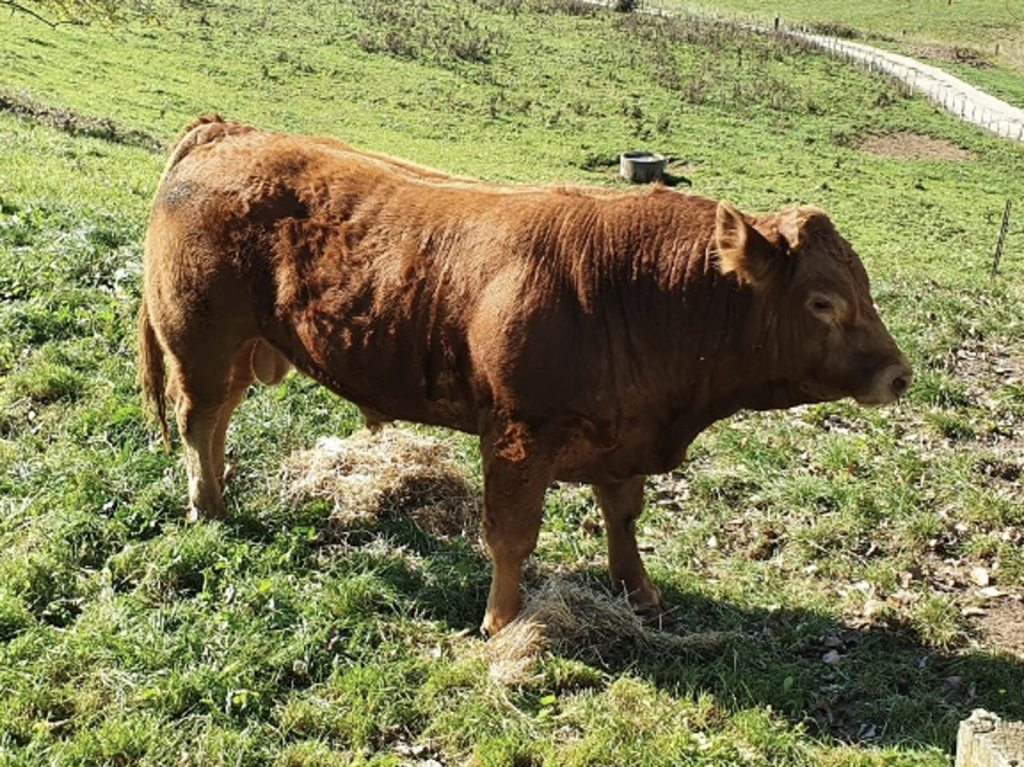 Kivlean Robespierre
642kg  •  08/05/2022
Kivlean Robespierre is out of a strapping cow, Kivlean Maree from Snake Gully Major.  He has good muscling. Calving will be easy and he has the Xtractor growth, gestation length and frame.
Find Kivlean Limousins on Facebook and My Livestock.
Contact Peta Lean 07 824 0948 or 028 258 14890. Viewings very welcome. Make the call.