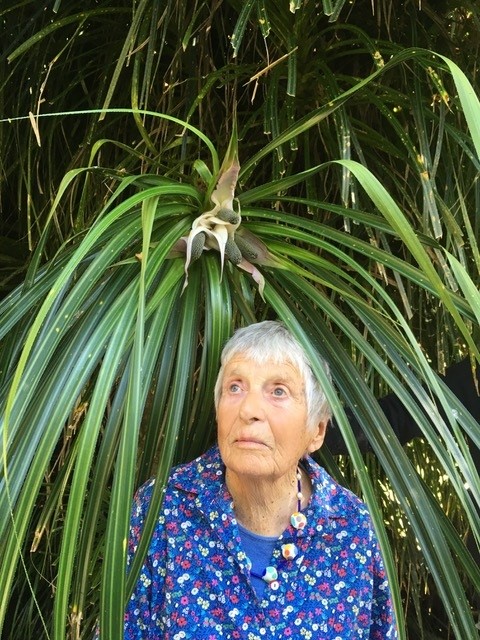 Life Member of
Limousin Beef Breeders Society of NZ
Died 20 January 2022 aged 98 years
Sheila farmed in Feilding, with Bev Sanft, developing the Totara Farms Limousin Stud from 1973. They were there at the beginning of the NZ Limousin Beef Breeders Society Inc. Bev became the President of LBBNZ in 1991-4.
Sheila's niece, Clare Crawley, approached LBBNZ and returned the Bronze Limousin Bull to the Society. Sheila had to downsize as she moved into Parkwood in Waikanae. Clare duly presented the bull at our Palmerston North AGM in 2016. Murray and I spent a very interesting morning with Sheila at Parkwood. She struck me as an animated, energetic person with a keen intelligence and a passion for Limousin. Professing increasing blindness she had her computer screen enlarged and had installed software to be able to blow up the words in her emails and documents. She proudly showed us the memorabilia she and Bev had lovingly built up over their years of Limousin breeding. She donated many plates, books and Limousin paraphernalia. It is hoped to offer these Limousin treasures to members at the next NI LBBNZ AGM.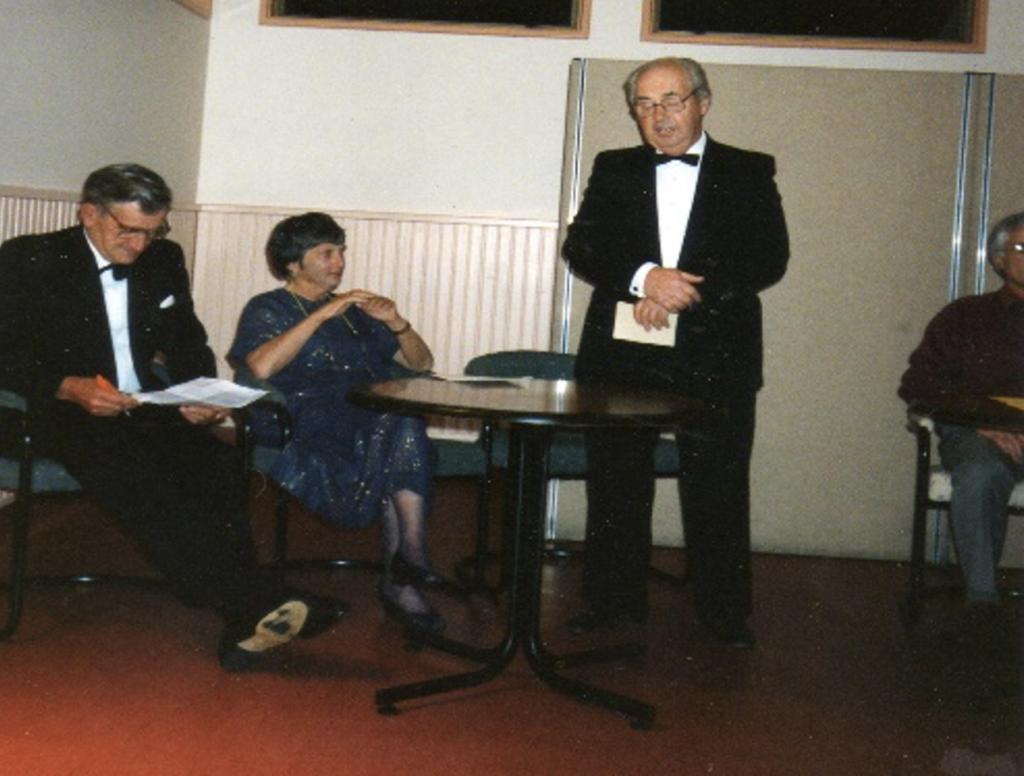 At that time Sheila (At an LBBNZ AGM left) was working on getting her new book published and it is a tribute to her vision and tenacity that the book has been published. "Paddock Profiles" shows an insight into Sheila's love of the land. It is a personal read reflecting her passion for the land and Limousin. In purchasing more land near Feilding, she talks about the excitement of crafting the landscape as well as crafting an income from Limousins. Her book follows the development of each paddock, starting with the Yards Paddock to the Front Paddock, Willow Paddock and so on.
Each paddock is named to reflect its characteristics and the farming stories that occurred in each paddock. Many native trees were planted, including of course Totaras which eventually attracted the native birds.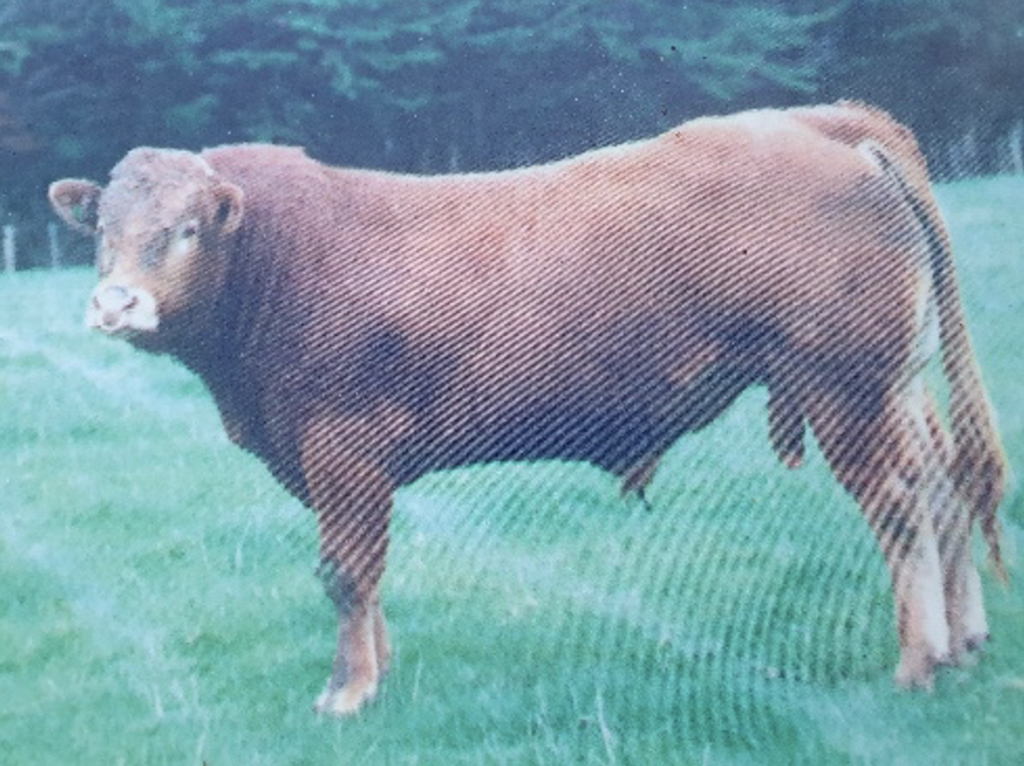 It is a personal story which reflects Sheila's love of animals, particularly early Limousin bulls, cows and calves. There are also stories reflecting the strong maternal instincts of Limousins. Sheila tells stories of the possessiveness in a matter of fact way and of course she lived to tell the tales.
Totara Stud reflects the history of Limousin in New Zealand. Set up in 1973, along with LBBNZ, the Limousin Stud grew and held on farm sales. Limousin were popular on the show circuit, something which Sheila and Bev enjoyed and had success. Sheila talked lovingly about the well known, Totara Colorado (above). I even note that there is some Totara Colorado semen in the Kivlean tank.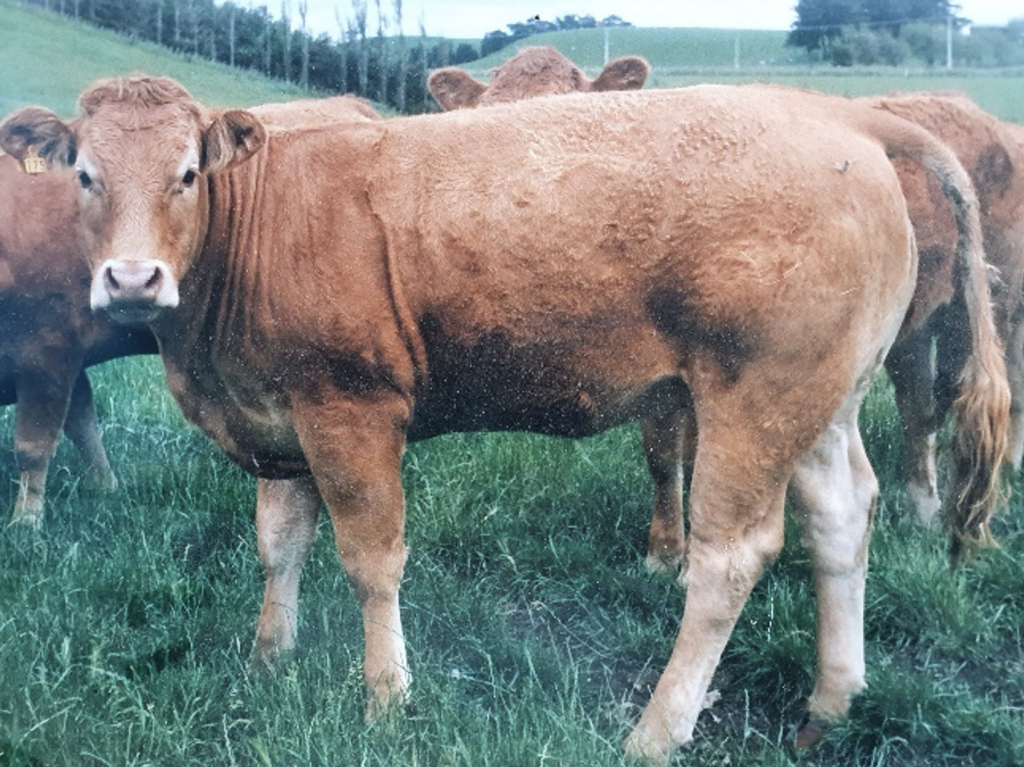 Sheila and Bev were innovative in their approach to the sustainability of the land to match their development of Limousin to move the breed forward. Sheila is remembered with fondness by those who knew her and we thank her for the donation of her book to the Society.
Sheila's heifers (right)
Peta Lean
(Kivlean Limousins) Pp LBBNZ